HEADLINES OR SKYLINES?
The stars lined the sky outside my window. Back in my old bedroom, I noticed that things had changed. Eight years ago, I could not wake up early enough to see the morning stars; moreover, my room was always dark, so I could not differentiate between day and night, exactly the same way I could not determine where my life was heading towards.
A BLACK ASTON MARTIN ALLEGEDLY BELONGING TO THE TURNER FAMILY CRASHED INTO A TRANSFORMER CAUSING POWER INTERRUPTION IN A LOCAL NEIGHBOURHOOD IN IKEJA, LAGOS. NO ONE WAS FOUND INSIDE THE VEHICLE. TWO PASSERSBY INJURED.
That was the headline of all the news outlets in Lagos as I made up my mind to study Medicine in the University of Ibadan, even though my parents did not refuse to allow me study abroad.
OUTCAST
Of all my siblings, I was the only one that was opportune to live with our relatives in Scotland. I had always known that there was something different about me. I have asked my parents, but they found some excuse not to explain why I lived with my uncle's family in the UK till the age of 16. I never understood the jokes and the way of life of my family's society whenever I visited Nigeria. Everyone was always poised, walking with grace and living an exaggerated wealthy lifestyle. It's like they live in a fantasy bubble surrounded by chaos.
"Like seriously?! Are you sure that is your brother?!" asked Temi, the daughter of a family friend.
"Yes! He just behaves so modest because he grew up in Scotland and my uncle over there is quite a strict man, if you know what I mean", answered Felix.
"Good Lord! That explains why he has to take his own plates to the kitchen after eating. I mean what are your housemaids there for?!" Temi said as she laughed at me. But that did not disturb me as much as the rumour that was spread around my then-new school. Rumour had it that the Turner family adopted me from an orphanage in Haiti.
The first year of full living in Nigeria was the most frustrating year of my life. I could not understand the way things were functioning in my family, I felt like an outcast, a visitor in my own home. I was lonely. I had no solid relationship with anyone in that house.
"Why do I have to all of a sudden start to live in Nigeria?" I asked myself. "Oh yeah! I know the answer! Family drama! Father had some business issues with my uncle and they became enemies. That is why uncle got the next available first class ticket to Nigeria and sent me home!" I did not even get the chance to say goodbye to my friends.
Shh! English Boy!
"How can someone's name be Baron Jordan? All the BJs I know are called Banjo or Banji or Bolaji…"
"Don't you know that all these rich people like to give their children awkward names?"
"The idiots think that they are out of this world. But we are all living together in this Lagos!"
"Hey! You guys can talk directly to me. I am sitting right here behind you, you know?!" I interrupted my classmates whose new job was to always talk about me.
"Shut up! Go and speak with your English accent somewhere else! You cannot come and go and kill our fun here o!" shouted one of them as he tried to mimic the English accent.
It was difficult making new friends. Everyone was always laughing at me, but I was determined to survive in that school, so I focused on my main goal there. I had already completed the whole secondary school syllabus in Scotland, but I needed the last class, so that I could write JAMB and WAEC. I had made up my mind to study in Nigeria, my mother's land, but I did not know what I was thinking about. I just hoped that I made the right decision.
Empty Life?
When I asked my mother if it was a good idea to study in Nigeria, she said, "BJ, your life is like an empty apartment completely painted in white. You have to decide how you would like it to be furnished. You have to design it to your own taste because you are the one that would be living in it, so it does not matter if you decide to study in Princeton University or in any of the universities in Nigeria. Just know that we would always support you on your journey of Discovery."
I found that really strange coming out of an African mother's mouth. I had always thought that the Nigerian parents passively made all the decisions for their kids.
A wonderful apartment was what I wished for, even though I might have to live in it all by myself, I was determined to make it the most beautiful home ever.
B for Learner?
"I am glad all the exams are behind us. Oh boy! We are free! We are out of this school", said the classmate that used to sit in front of me. He was talking to his friend that was sitting on his left-hand side.
"Yes o! I cannot wait for the results to be out! I am sure we are going to ace everything", his friend replied.
"Do you think everyone in this class will pass?"
"Ah! Of course not! With all these Aje Butters in our class, especially the one that sits at your back. I doubt it!"
"That one na Learner na", he said as he smiled at me. "Baron Jordan The Learner! I greet you". At least this time they acknowledged the fact that I could hear all they say about me while I am there.
Two days later, the JAMB results were released and I was surprised. I scored 350 out of a total of 400. Combined with my straight As in WAEC, I finally felt some sunlight, a purpose and a direction in my life. Adding to my joy, the school's principal told me that I would be getting a special award at the graduation ceremony.
Swish! Swish! Tomatoes!
The happiest day in my life after a very long time. I wore my finest tuxedo and my red-bottom shoes. I was feeling like a star boy as my sister, Jessica Turner, accompanied me to the graduation ceremony.
Everyone was just admiring us as we walked into the school auditorium. My sister really knows how to make heads turn and eyes fall out of their sockets.
It was a very colourful and amazing ceremony until it was the time for me to receive my award. The chairman of the Parents Teachers Association handed the award to me and asked me to give an acceptance speech. I had not even adjusted the microphone to my level, before some of my classmates started to throw rotten tomatoes at me on the stage.
"He does not deserve that award! How can you give someone who just joined us a year ago such an award?! This is corruption!"
"But…"
"Shut up! English boy! We are sure that you have bribed the school and you bought your results!" Someone, who seemed to be leading the other, continued to shout, as the others started to throw rotten eggs at me.
I ran off the stage as the Principal tried to calm everyone down. Jessica tried to stop me as I was running outside, but I was stronger than her, so I grabbed the car key and zoomed out of the school premises.
WHERE AM I?
"Shh…He is awake", someone whispered. I recognised that voice as I opened my eyes. It was mother's voice. The whole family was in the room.
"Where am I?" I asked quietly as I tried to raise my head.
"My dear, relax, everything is fine! You are at home in your bedroom, surrounded by the people who love the most."
"What happened?! I drove out of the school and now I am on my bed! What did I do?! Why does my head hurt?"
"Relax! You crashed my Aston Martin, but that is okay! Daddy has promised to replace it", responded Jessica.
OLIVER POPE!!!
"Immediately you left the school, Jessica called your Father, so he asked one of his guys to track you down. He followed you till the incident happened and he took you out of the scene before anyone could witness it. Thank God the car has a very good Air Bag system! You came out clean without any scratches", explained my mother as she rubbed my right cheek with her palm.
"Hope I did not kill or injure anybody?" I asked.
"Don't worry! Everything is under control. You do not need to know anything. Just make sure your recover from the shock", said my father. "As much as we know, the Aston Martin could have belonged to Don Jazzy or Linda Ikeji! They only suspect it belongs to us because the car is painted with black diamond dust", he continued as he headed towards the door. "But the matter has been settled. Oliver Pope is on the case".
"OLIVER POPE!!! I must be dreaming", I said as I tried to sit up.
"Hey! The doctor said you must relax", Felix warned me.
Till this moment, I still do not know what really happened that day. After the incident, I knew that travelling to Ibadan would be the best for me. I would be able to keep low and also focus on becoming a medical doctor.
B for Beginnings
Not only did I become a medical doctor, I met the love of my life on the day of resumption. It was love at first sight. I knew I must never let her go, right from the moment she opened her mouth and said, "Nice to meet you, BJ. My name is Ronke". I knew that BJ would always be happy by her side.
I was back in my old bedroom, but this time with a job, lot of hope, plans and an open bedroom window.
I smiled.
It's going to be a beautiful day.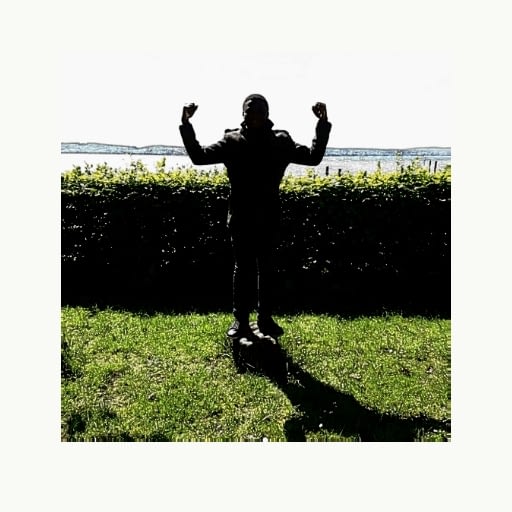 Thank you for reading and sharing with your friends. Other related stories are available: