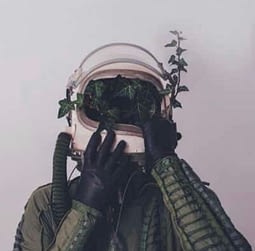 Breathe! I said to myself,
 Expecting the tiny voices in my head to put me straight.
 Each one harder than the next,
 Quickly, but silently consumed from within.
 My sacks slowly ripping out of my chest,
 My eyes gently shutting in its sockets,
 Vaguely trying to trace the noise.
 All at once becoming too rowdy,
 My sunny days seem cloudy.
 At once! Nature opened its wings,
 Blew its riches over my face,
 Panting forces walking away,
 Stridor waves becoming still,
 One more breath,
 All I long for! 
Also interesting…
About the author