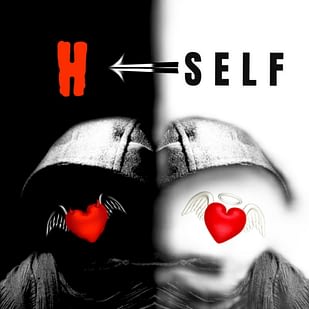 He might take my happiness,
or offer me his sorrows;
BUT
He can not have my joy,
nor my Love can he borrow.
He might shake my confidence,
and cause me to wallow;
BUT
He can not swerve my ploy,
nor my base can he burrow.
He might break my willingness,
my flesh is weak, sure he knows;
to steal, to kill and render useless,
try to make a show of my life
under everyone's nose.
D—evil one frequently offers his proposal,
hoping for my approval at every trial;
BUT
Firmly I stand -in faith- without withdrawal,
consciously ignoring his baits;
And daily -In prayer- I withstand his wiles,
shattering his fetters; obstinately declaring
THAT
From fetal-maternal to glorious-eternal,
I am and will be engaged with D—evil in a battle over
Self-denial and Christ disavowal.
Ephesians 6 verses 10 – 13