Yes, it is me again! Henry Adejokosibi Otedola, the alleged lost son of Mr Femi Otedola and the destroyer of dance floors.
Once again, I know my parents. I know that they are not in any way related to the rich and famous Otedola family. I really find that strange and sad at the same time. Sometimes, I wish I could have the luxury of wishing for a G-Wagon for my 21st birthday, but from my own Otedola family, you can only get a small get-together with plenty fried rice, jollof rice, fried plantain, and a load of chicken, accompanied with a lot of prayers for your birthday.
My 21st birthday was over a decade ago, I no longer live with my parents and I always "forget" to celebrate my birthday. When I was 18 years old, I planned to get married at the age of 25. But here I am, 15 years later without any relationship in prospect. I laugh in French, whenever I think about all the plans I made while I was still young. Apart from graduating from the university and having a lucrative job, nothing really changed. My life is still pretty much the same. I know, you are reading this and asking yourself, "What does this boy mean by segmented life?", "Some people just like to give strange titles to different situations", "This Henry bobo will just come and go and be disturbing someone's head!"
Well I am so sorry about that, but I know that you can definitely relate to this.
I grew up knowing only the triangle way of leading life. That is, church, family, school and back to church. That was just the way I was brought up.
Then I got to the university and things started to change.
"Henry, you have to join the Student Union!", "Henry, we definitely have to go to that Christian fellowship!", "Henry, there is no way in the world that you would miss the biggest party on campus!"
And I tried. I tried for a whole semester to be as active as I could be. I participated in a lot of campus student activities, joined different social groups and attended all lectures and tutorials. But it was so exhausting! There was no way I could keep up with all the activities.The stress of keeping up with everything started to make me question everything.
All of a sudden, life became so vague and meaningless.I started to withdraw myself from the society. But I could not find peace, because I had friends from the different segments of my life. These friends never pressured me, but I felt the need to always please the people around me.
I was born just that way, right from the day I was given birth to, I have always been doing my best to please my family by being the best in school, staying away from trouble and doing everything Nigerian parents expect from their children.
I think loyalty is one of my weaknesses and at the same time one of my strengths. Despite my little dilemma, I strived to keep up with school, church, family, friends and everything that came in between.
The three sharp edges of the triangle became blunt and started to fold. But what kind of shape do you think that would result in? Isn't that formless?
The uncertainty of the type of life I was leading became a huge burden I carried about for a while. There was no one I felt comfortable enough to discuss it with. At a point in life, some of my friends started to question my commitment to the church, my family started to question my commitment to my friends and the church started to question my choices in life.
I felt lost in the crowd of people. I felt like a stranger in the midst of the people that I love. I felt lonely in the midst of people that love me. I was always happy, but never had the chance of enjoying pure joy.
I am forever thankful for every door of opportunity that I have been blessed to walk through and for everything I have been able to achieve. This made it difficult to open up to anyone. Behind the shining light, bright smiles and accolades, there was a void that I could not understand or fill.
I fell! I fell deep into the darkest pit of my own existence. But you would not have known, because everything was fine outside. At that point, I had to place all the cards on the table. I had to evaluate my purpose in life and also evaluate myself as a person.
I found out that the only solution was to go back to my first love.
I remember the first day I had the chance to feel His touch. It was a warm feeling that not only gave me self-assurance, but also gave me strength, peace, joy and happiness.
I discovered that I had lost this relationship, so I ran back to His ever-opened arms. I surrendered all to Him. I begged Him to fix my formless life. And that was exactly what He did. He turned the deformed triangle into a circle. I cleaned up the throne of my heart, so that He could be the centre of my life.
The relief I felt could not be explained. I found a new meaning to life. I started to understand the significance of every situation. I did not have to struggle to keep up with various extreme areas of my life because everything flowed into everything, all the areas became integrated with God being the centre of it all. His divine light on my path made things easier for me. I was able to achieve more than I could ever dream of.
Life couldn't get better.
The solution is simple and the principles are not complicated, but when everything seems to be working as they should, we sometimes forget our purpose, our root and the things that matter the most inlife.
I guess that is why I found myself sitting in this empty bathtub in the middle of nothing, feeling naked underneath my black Emporio Armani Tuxedo, writing this note to you. There is more I would like to share with you, my beloved. The story continues.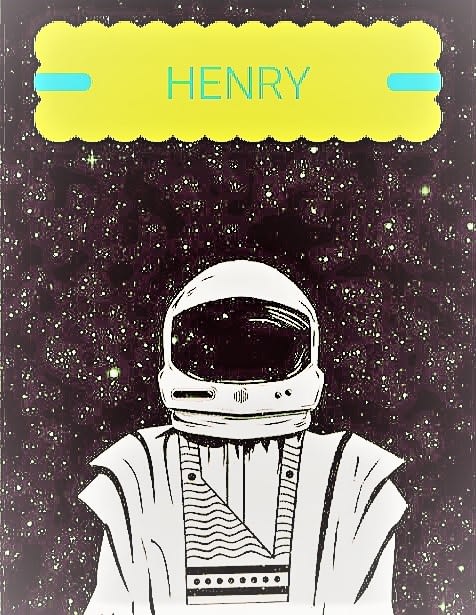 ALSO INTERESTING…