Allow me to introduce myself. My name is Brad and no, I am not Brad Pitt. But you have to picture me in your head as you read this. Well, to help you, I am sitting on my leather seat, writing to you with my golden pen on one hand and my very expensive cigar on the other. Playing "Feeling myself", not just because it's one of my anthems but because this is all about me. Yes, me. Exactly what got me into the big pit that I just got out of. Now, thinking about it, my name is meant to be BRAD PIT (yeah, with just one T).
"You just have to let it go Brad", was all I kept on hearing. My best friend but worst enemy. My Everything, My Entity, My "Epicness", My Ecstasy – that drives me crazy, My Enormousness – that blinds me, making me forget how little I really am. Like most human being,I put myself first, I think about what's going to come my way every time I make a decision, etc. since I realized it is a O.Y.O. (On Your Own) state, it just kind of justified it all. But if all of M.E. starts to overdrive, then, there is a big problem.
The greatest enemy one can possibly have is one's self. There is rarely any more dangerous drug than a dose of one's self. But trust me, the worst part is the fact that you do not realize it on time. In my own case, I felt I was married to myself. That is the feeling you get, when no one seems fit enough to have a corner in your heart. I mean, you go around town, smiling, chilling out with friends, having fun, making new contacts, building new relationships, etc. but still all you can think about is YOU! You keep everyone at arm's length because M.E. is occupying all of your inner circle.
"You will come crying back to me", said M.E. as I try to break free. "They will all break your heart and I will be the only one you have left". "Trust me, it's dangerous out there. All you will get will be insults, discouragement, down-casting, etc.", whispered M.E. slowly to me every time I tried to step out. And unfortunately M.E. was right, at least most of the time. I kept on running back into those ever waiting arms. But this did not last for long. My "Empire" and the rest of M.E. crashed and I became lonely unto death, depressed, left out and I felt out casted by he world I kept on blocking out.
"You have to wake up and grow up Brad. I have controlled you for years but this is the time for you to cage me. I am that wild but gentle beast in you, you have to tame me. Once you tame me, wisely wisely open up your heart and prayerfully choose those you allow to enter."
So I tamed M.E., swept off the dirt and removed all the cobwebs from my heart. It's time to be bold, it's time to step into the world and introduce My Entity to the world, it's time to be accepted and appreciated, and when it feels safe enough, maybe I could introduce people to My Empire (my own world).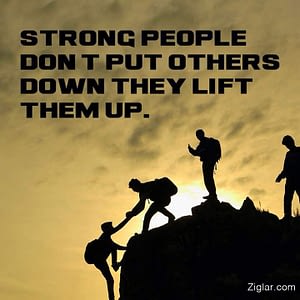 Life is all about opportunities. It's a market place and it's all about meeting people, making connections, networking. The ladder of life is full of people. Very full and tight at the bottom, but scanty and almost empty at the top. Everyone is struggling to get to the top, but to get there, you need people. Some will lift you up, some will push you down the ladder, but that's just life (deal with it). We are bound to face the good, the bad and the ugly.
Do not let all your M.E. be about you. Enjoy every sweet moment with the people in your life and kick back right up after every sour experience. It's just life, face it, do not be a coward.
Alright, this is where I drop my pen. The music has changed. It's time for me to go downstairs and dance with my friends.(And if you have BBM, you can join the party. BBM pin: 563B668F)