Sometimes we see a bit of ourselves in others. Stories of 'what could've been' and how they would've played out. It could be the confidence of the 'agberos' or the recklessness of a danfo driver. It could also be the dogged hustle of the hawkers on 3rd mainland bridge who had to walk from their homes. Sometimes, it could be on the light end of the morality spectrum. We compare our good qualities with those of Paddy Adenuga or Temi Otedola or David Adeleke. We enclose ourselves in their shoes and walk in them. We compare their responses to life and think how fortunate we may have been if we had a tangible head start. Like they did.
Many times, we hold our heads in shame and weep over our possessions; school certificates, our crawling talents and an unexperimented future plan. When some people have G-Wagons and private jets at our same ages. We underestimate our struggle and see our versions as failed experiments. We judge others by incurring morality and common sense even up to the slightest chances at getting heard in the society. We build fortresses of morality and create unwritten manuals on how people should behave, especially on Pulse TV interviews or around celebrities. A twisted form of pretense.
Even so, we may see very simple things and expect it to birth from complexities or ripples set in motion by a chain of events. We say 'if DJ Cuppy wasn't from a wealthy home, she wouldn't have become a DJ. She would've been writing her 2nd JAMB examination trying to get medicine or mass communication'. The several lies we tell ourselves is that we are better than others even though we may crumble in an instant when we face their demons. Or may be blinded by the illumination of their angels. Our dreams, goals and ambition would evaporate if we had what they have.
At this time, it is important to note that hard-work and determination can be seen in many models. Having a role model and bidding to surpass them is good but no particular person is absolute. The blueprint of the society comprises a mesh-work of people from all walks of life. Not just the models and the followers. Every figment of good and bad have been placed on both sides of choices chained to morality and survival. Hero-worship can only force us to trade our identities and water down our uniqueness. So we cannot entirely say that people are bad or terrible or too good or incredible. We can only say that reactions to their immediate environment are different and should be emulated or discarded because no one has all the answers. Our ability to sieve our own possessions from the mud will mould our edifice for life's experiences.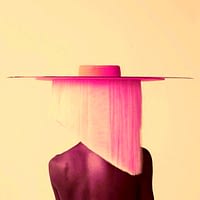 ABOUT THE AUTHOR
Hi. I'm Olanrewaju Abiola. A medical student at the university of ilorin.
OTHER FEATURED WORKS
ALSO INTERESTING…