Interviewer: Hi Oxygene, can our readers meet you?
OxygeneLeye: Haha. Well, I'm OxygeneLeye (Full name: Oyedayo Oyeleye) of the group, Oxygene. A duo group consisting of my immediate elder brother OxygeneLeke (Full name: Oyedayo Oyeleke) and I. Then I have 2 other brothers, Oyedayo Oyelekan (first born) and Oyedayo Oyelowo (last born). So Leke and I are in the middle lol. Simply put, I'm from a family of four boys Oye(lekan, leke, leye, lowo). 😀 . We're all University of Ibadan (UI) alumni.
Interviewer: So every Oyedayo's name begins with an 'O'. And the short forms, 'L'. That's creative. What were your parents thinking?
OxygeneLeye:  I guess they did love poetry and decided to play with assonance and alliteration…lol
Interviewer: How did the name Oxygene come to be? Plus why an extra 'e'?
OxygeneLeye: Well, I am Oyedayo Oyeleye, that is, my initials, O+O=O2, which is Oxygene and he is Oyedayo Oyeleke another O2 and he is Oxygene too. Hence he is Oxygene and I am Oxygene and together we are Oxygene. The 'e' is to play on the word to show GENEtic bond there. The 'xy' signifies the male chromosomes.
Interviewer: You just graduated from the premier University of Ibadan. And from a reliable source, we learnt you participated in student unionism. How did you combine music, unionism with academics and still manage to be one of the best graduating students in your class?
OxygeneLeye: It's God's grace, first of all. Then hard work. Also, my economics lecturers back then would say, "it's better to be a risk taker than being risk averse. That way, you could get things done and be more rational". I took the risk to do all of these activities and I tried to balance everything up. And it did work for me.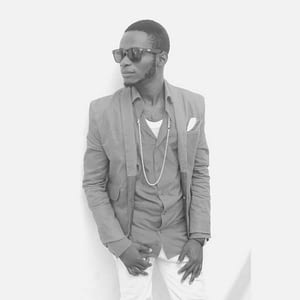 Interviewer: Talking about risk, could you shed more light, generally?
Oxygeneleye: I'd say my family (my brothers and I) generally are risk takers. We've been taking risk ever since we lost our folks (parents) in 1999. We weren't sure what the future would bring but we kept going. Even when we started this whole music business back then, OxygeneLeke and I decided to set up our own studio and do our thing. Then we worked towards achieving this goal. We saved up exactly N40,000 back then in my 100 level days after soaking enough garri. We stayed hungry to raise that token. We were not sure of the gain. But we had passion for music and music production. I had to go to Lagos (Alaba market) to get few low budget studio equipment with just N40,000. I got back home around 2 A.M.
We started the music business (production/jingle/hype/voice/collaborations/sound editing etc) with just N40,000 and we made milli out of that, legally, you know what I mean? We never even thought it could get that far. Each time anyone listen to our material, they are always wiling to work with us. We took proper risk and it paid off. Same goes to the first born, (Oyedayo Oyelekan aka BjNakel) .A lot of men made it against all odd. He did that while raising 3 godlike brothers. He risked a lot for us. Left his comfort zones for us. Forfeited a lot for us. Apart from the massive support he gave us to get here, all he did forfeit back then, he has realised mutiple folds. The risk eventually paid off. We call him the Chief of Army Staff of the Oyedayo's Armed Forces 😀 . Also, Oyelowo aka Blayzhex, the last born of the family had a first class in his department. Infact, he was the best graduating student in his department as he was the only first class student. And I could remember the first result he ever checked was a 3 point out of a total of 7 points. People laughed at him, saying 'you think sey UI easy?'. He was almost discouraged but was willing to challenge himself , put in the work and take the required risk for winning. And yeah, he won. We all take risks and pray. Even now that we ain't really together physically as we use to be; as big brother is out of the country and Leke presently a Territory Manager at a multi-national company, PZ Cussons, being an ambassador of big brands, we all still pray together through social media. It's like we never left one another. We talk everyday. We make conference calls, group chats et al every blessed day.
Interviewer: Any recent jingles?
OxygeneLeye: Oh yeah, a lot. You know this is a political season. We recently did a jingle for Jimi Agbaje (Jk) for Lagos state governor. It's getting a massive airplay on Lagos radios. There are several ones we did and we decided not to put our logo/signatures on for security reasons. So we keep mute on many contracts. But it has been a praise worthy season, trust me.
Interviewer: Hmmm, impressive. So now that Leke is quite busy with some cool business, I'm sure he will have less or no time for music. What happens to your music?
OxygeneLeye: hmmmm, well, the primary cause for working is to make money and be happy. He is not necessarily dropping music totally though. It's our passion and he has been multitasking even from school; he was a captain on the UI Judo team, and was one of the best graduates in his class. We are working on other businesses to get this money. And can at the end of the day sponsor our music if we want to, later, just as we did back in Uni. You and I know this music business requires a huge capital. Even though some record companies have wanted us to sign record deals with them, one just has to be careful and not desperate so as not to be exploited. Music is what we use to calm ourselves, it is our succour. We have musical trait lol. Lotsa amazing fans from different part of the world still contact us to drop something. We still have fans to thrill. As a matter of fact, we are dropping a new tune next week. Titled '2 Questions', produced by us.
Interviewer: Any advice for underground artistes?
OxygeneLeye: If you really love music, put in the work. Be true to yourself. Everyone might want to deceive you, but be true to yourself. 99% of the time, you find out you are your best friend.
Interviewer: You said something about your folks' demise when you guyz were way younger, how did you manage to scale through to this stage?
Oxygeneleye: My brother, it's been God. However, we have tried so it doesn't become an excuse for us to fail but a reason to succeed I like to tell people this, Let ur past make u better and not bitter. Our folks were big time business people, but we were taught the value of hard work early, and this has been the most important gift we ever were given. We learnt lessons afterwards. We learnt what people can be like, how people promise and fail. how people will want to take advantage of you because you are vulnerable and your folks who were your protectors suddenly were no longer around. We got stronger and wiser and realised we are usually all we have. We fought our way through as a team, as soldiers and as brothers. And we are so proud of everyone's achievement. We have come this far by supporting one another. This is why I flaunt my brothers more than material things. I believe they are the most valuable possesion I've got.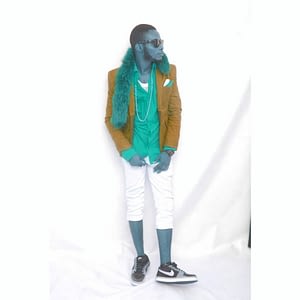 Interviewer: So y'all have women in your lives?
OxygeneLeye: Ermm.. Yh, we all have ladies that make us smile.  As a matter of fact, one of us is planning to wed soon enough.
Interviewer: what's the next move?
OxygeneLeye: A whole lot bro. Music, academic and other personal stuffs. Fingers crossed. You guys should just anticipate and pray for boys. And keep supporting us as you've been. We want every avhievement to inspire people, especially those who are going through what we have passed through; the BjNakels, Oxygenelekes, Oxygeneleyes, and Emperor Blayzes- those that are hustling to live their dreams.
Interviewer: I was just going to interview you based on your music. But I found out there are more personal stuff that are also interesting about you and inspirational. Even your brothers. You guys are simply amazing. I'll highly recommend this interview for every youth out there, struggling their way through. Thank you for your time OxygeneLeye. May God continue to bless you and your brothers.
OxygeneLeye: Anytime fam. Thanks for having me too bro. Amen. And you too brother.
Interviewer: What social network platforms can your fans reach you on?
OxygeneLeye: Follow @oxygeneleye on both twitter and instagram, and Oyedayo Oyeleye Oxygene on facebook. To reach Oxygeneleke, follow @oxygeneleke on both twitter and instagram, and Oyedayo Oyeleke Oxygene on facebook.
Interviewer: We sure will like to have you again. Goodluck on your new projects. We anticipate it.
Oxygeneleye: It would be my pleasure. Thank you. You know Oxygene won't dissapoint.