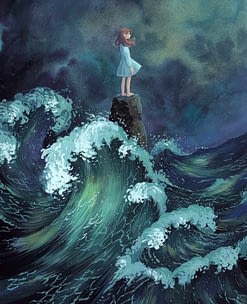 Rotten tomato
because of your flaws,
you were cast away.
You were left perish.
But at your lowest state,
you let go of your shame,
you opened up,
and your good seeds,
you spread across the earth.
In storms and droughts,
you strived and trusted in GOD.
His glory, He shined on you.
Now, look at you!
You let the rain wash away your pain.
You are flourishing.
You're like a plant by the riverside.
ROTTEN TOMATO
That's what we called you,
but you changed your narrative.
You've become a force to reckon with.
We can never get enough of you.
I'm proud of you!
Thank you so much for reading! Please do not forget to comment and share with your loved ones!
Also Interesting…
Have you read SON OF THE KING? Get your copy NOW from Amazon: https://www.amazon.com/-/de/Son-King-Valtoy-B/dp/1690824115/ or OkadaBooks: https://okadabooks.com/book/about/son_of_the_king/28023